Black Month, Black Week, Black Friday has ended.
How did Black Friday 2022 go, what did the trends look like, what did we experience at MCB, and what can we expect from Black Friday 2023?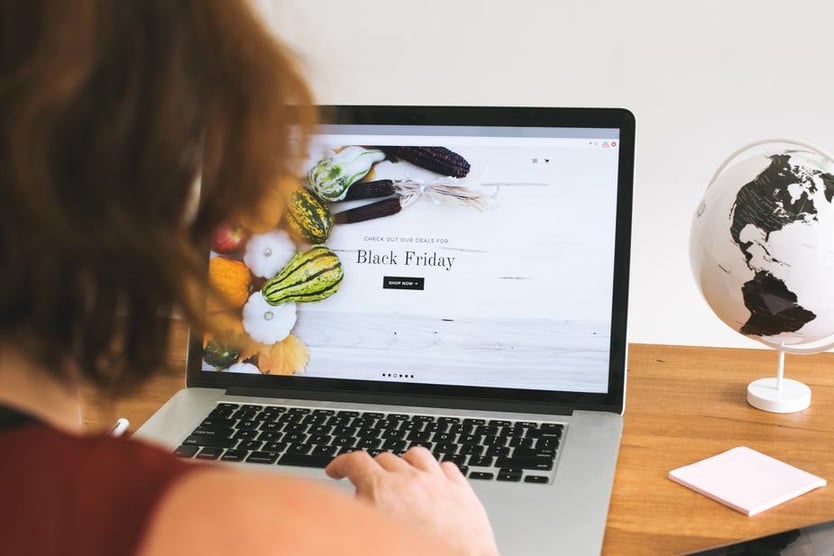 Black Friday, the day after Thanksgiving in the USA and also often the start of the year's Christmas shopping. Some love the day, look forward to it and prepare the purchases which can save them lots of money, others hate the day and prefer to hide away to not be part of the chaos that the days also generate.
Black Friday is often linked to similar days of sales - like Cyber ​​Monday and Singles Day, and the concept has gradually changed so that we no longer enjoy the low prices just for a single day, but extend the sales to include both entire weeks and months.
Regardless, it is the country's absolute biggest shopping day(s) - and it has been since 2013, when several Danish webshops took the initial to introduce Black Friday in Denmark. Since then, the trend has increased - but perhaps it has also started to fall again?
Let's take a look at how Black Friday went in 2022, when the day fell on November 25.
The general trends for Black Friday
In 2015, Black Friday took off in Denmark. In a short time, it became the country's biggest sales day - and it is a status that has stuck ever since. However, much has changed since 2015.
And especially in recent years, there are new trends that have started to appear. Corona has had its role to play, but other economic 'crises' may also be the reason why Black Friday has gradually become smaller than it was 8 years ago.
In general, the sales made on Black Friday have decreased, while they are spread over a longer period. However, Black Friday is still the biggest sales day - although it is at a lower level. Black Month and Black Week are the new black! And if you, as a shop owner, choose not to extend your offers for a longer period, this can mean generally lower sales.
If you want to experience the greatest success, you should consider a longer period of sales.
The fact that Black Friday is no longer just one day means that sales in the days leading up to Friday have increased. After hunting for Christmas offers in the days before. Is it clear to see that more people are saturated when Black Friday hits. And when several shops and stores promise that 'it won't be cheaper on Black Friday', why wait and perhaps experience that the item you are looking for is sold out in the meantime?
Fewer are thus ready at the minute when we hit Black Friday.
This means that the week leading up to Black Friday (Black Week) experiences progress. Especially since 2020, these days have been extra busy.
The status on Black Friday 2022
In 2022, the general level of online shopping fell during Black Friday, and therefore the numbers for 2022 are very comparable to those we saw in 2021 - and maybe slightly lower (4.7%). There was a decline in housing-related purchases in particular. This includes interiors, electronics, furniture and hardware stores.
A better trend was seen in stores with sales in clothes and shoes.
The fact that we have not experienced a major increase in sales for Black Friday 2022 may be due to the high inflation that has characterized the whole year, and which means that many consumers are experiencing a hard economy. The money is spent on other and more urgent things, and therefore our habits in extra luxuries must be lowered in favor of more important necessities, so that we can maintain a decent everyday life.
The price increases in everything from food and fuel to heat and electricity are putting pressure on consumers' finances, and the many concerns associated with this have also given rise to greater caution when it comes to spending money.
But all this was in many ways to be expected.
In retail they experienced a period of uncertainty before Black Friday. On the outside, optimism was demonstrated in several cases, but on the inside there was a lot of speculation associated with a sales period in an economic crisis.
Fortunately, several consumers had saved up for the sale and were ready to buy cheaper Christmas presents.
What about the physical stores?
It appears that sales in physical stores have increased again in 2022.
In recent years Corona and various restrictions have increased, and the online shops has in many cases been the only option for consumers to shop and for the shops owners to get some sales. However, there are indications that more people are fed up with the online trends - they need to 'get out', meet others and do business face-to-face.
That is why we are now (again) looking for the atmosphere and the feeling that can be found in a physical store. We want to see and feel goods before we buy them, and we want to accept the personal and often, little extra good service that we find as soon as we enter a physical store.
We also see that more and more physical stores choose to participate in Black Friday compared to last year. Before, Black Friday in Denmark was almost exclusively driven by the online shops, but the physical stores have now come on board and are equally participating.
In the physical stores, the same trend with extended offers is seen as in the online shops. Black Friday has turned into Black Week and in some cases Black Month. But then again, Black Friday is still the biggest day. This is mainly due to the fact that there are not as many 'urgent' offers on Friday itself, as several stores would like to distribute the sales more evenly over the sales period.
This creates a better dynamic in the stores, where the employees thus also have the opportunity to provide a better service, when all trading is done in relative peace and quiet.
It's a win-win situation.
Black Friday at MCB
At MCB, we agree with the overall trends.
We see the same trends with our own partners (which count a wide range of e-commerce shops from interiors and clothing to jewellery, personal care, outdoor equipment, food and much more) on our CMS, Cloud.
In 2022, at MCB we experienced a smaller increase in the total number of orders and revenue compared to 2021. Sales in the days both leading up to and after Black Friday were also slightly higher than in 2021, while Black Friday was still the most profitable day - however, at a lower level compared to 2021.
On Black Friday itself, sales were well distributed throughout the day, with the biggest upturns in the morning between 9 and 13 and again in the evening between 20 and 22. This suggests that consumers have become more 'calm' about their purchases during Black Friday.
It is no longer necessary to be ready at the minute when you want to get your hands on the good offers. They can easily be bought with your morning coffee or in the evening, when the day's tasks are over and the sofa calls.
This is also a trend that seems comparable to the numbers from 2021.
What to expect from Black Friday 2023
We can't look into a crystal ball and tell how Black Friday will play out in 2023. But we have some ideas based on trends.
First of all, we believe that the trend we have seen in recent years will continue. The period of offers will be further smoothed out, and the different days with sales will get more closely together, which is why Black Friday itself will become less important. It mean that the sales will further decline in popularity - perhaps because companies and consumers are tired of the many low prices, while consumers increasingly see through the 'ordinary offers'.

Malte Bolvig Hansen, Digital Strategy Consultant at MCB
In 2022, a day such as Singles Day was at the same level as a completely ordinary Sunday - if we look at sales numbers, and therefore it will be more difficult as a company to drive extra sales on such days - if no further effort is made, even cheaper prices are given or …
We also expect that various tools within Pristmach will experience greater popularity. It could be, for example, a tool like Pricerunner, which in 2022 experienced an increase in the number of visits up to and around the period of Black Friday compared to 2021.
Consumers have become smarter. They don't buy goods just because they are cheap, they buy because they know that an item cannot be found cheaper elsewhere. This means that most of us us who check and compare prices online before we make a purchase, so we are sure that we get the absolute lowest prices for our goods.
But that's not all.
As said, it is also to be expected that more people will start to keep an eye on the prices leading up to Black Friday, so that they are aware of how big of a discount they are actually given.
Because most of us have become more careful with our money and the way we use it, we have also quite naturally gained a greater awareness of pricing and how it should be done.
We will not (so to speak) be cheated at!